The Helena real estate market is "so hot right now". We're sure you're hearing this a lot, but what does that actually mean? We're here to break it down for you and answer all your real estate related questions!
SUMMARY:
February 2021 vs February 2020

Single family homes in Lewis & Clark County 
Median sales price is up which means homes are selling for more money 

New listings and inventory are down which means there are less homes on the market

Days on market (DOM) are down which means homes are selling faster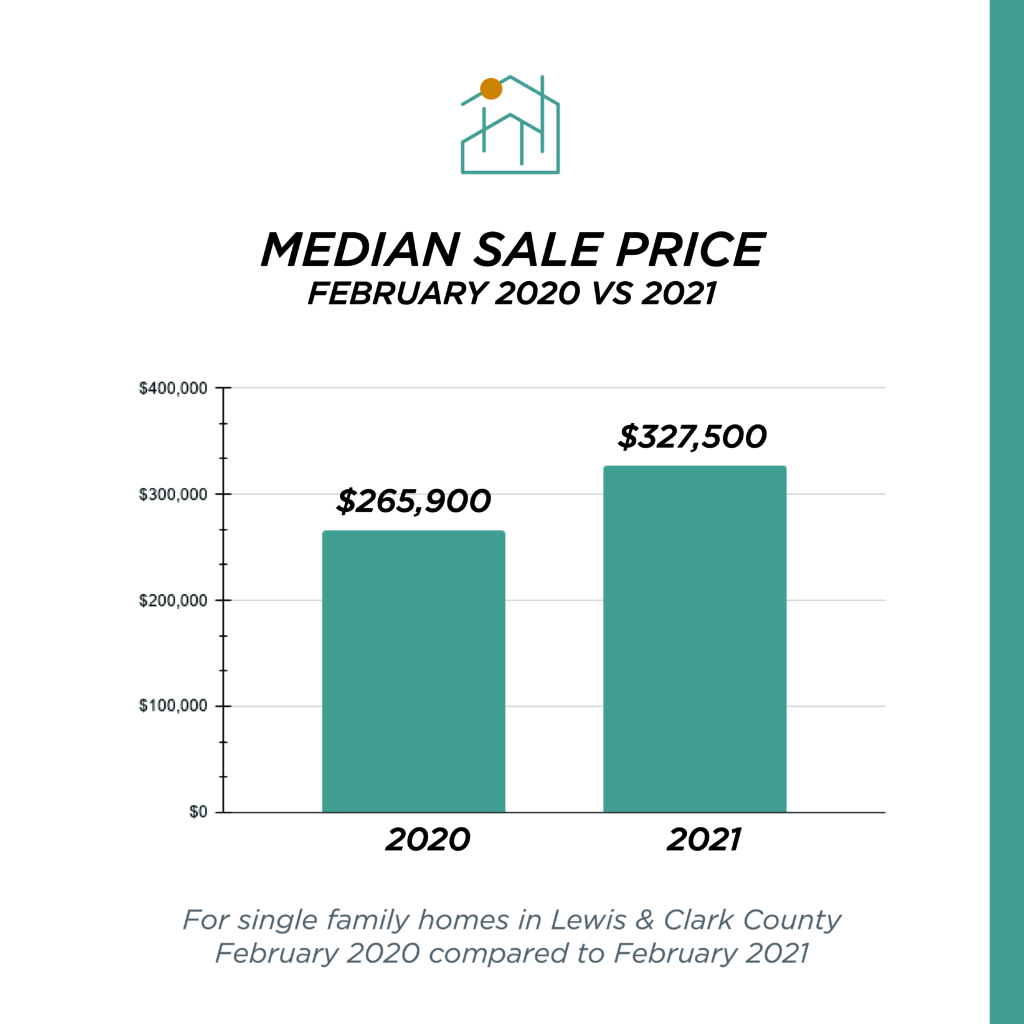 MEDIAN SALE PRICE
The median sale price of Single Family Homes in Lewis & Clark County increased $60,000+ from February 2020 to February 2021. This means your home is worth 18.8% more than what your home was valued at this time last year.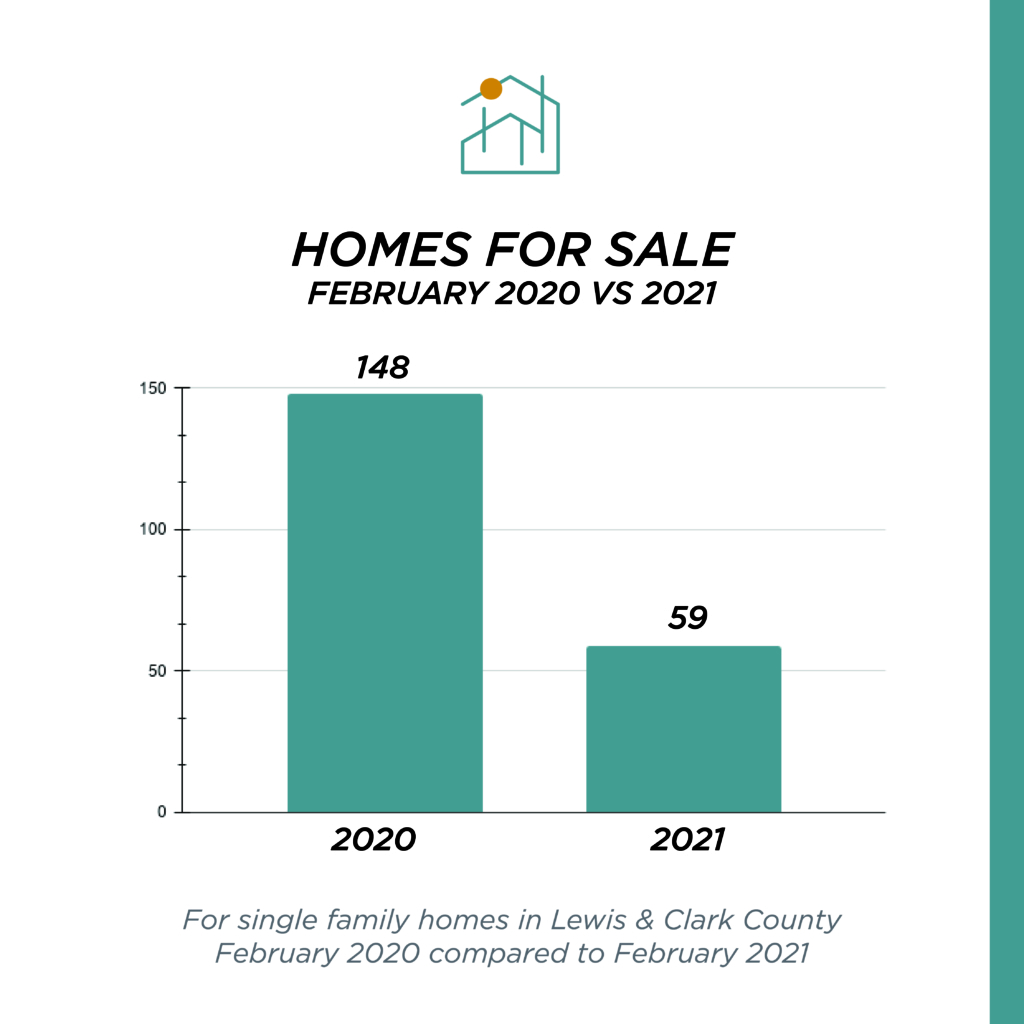 HOMES FOR SALE
Homes for sale, also known as "inventory", is down 60% compared to last year. This means that there are less than half of the homes on the market as there were last year. This matches up with the increase in home value over the past year.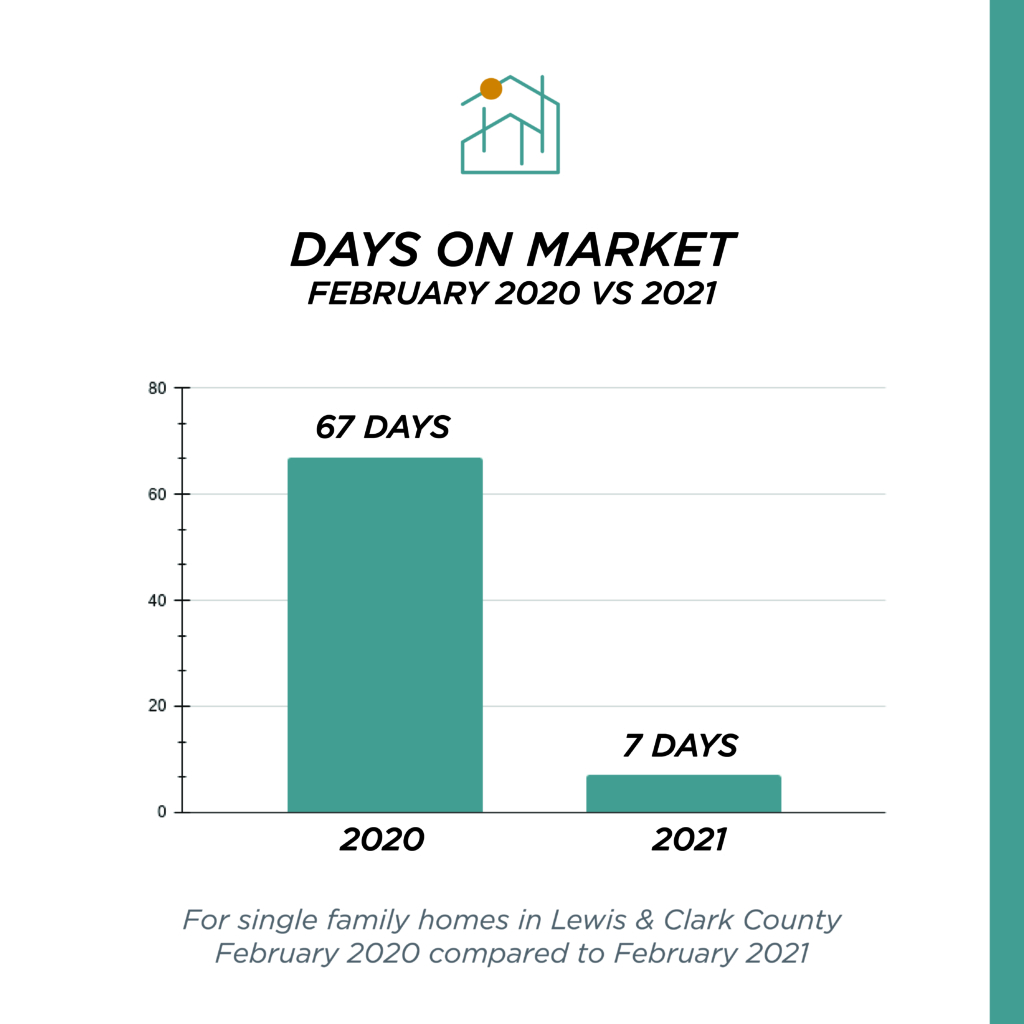 DAYS ON MARKET 
Days on Market is an indication of how quickly homes are selling. In 2020 homes in Lewis and Clark county averaged 67 days on market. In 2021 homes are selling in 7 days which is 9.5x faster than last year.
Do you have questions about the real estate market? Reach out to us! We're happy to share our expertise with you. We do free Comparative Market Analysis (CMAs) if you're interested in finding out how much your home is worth. CMAs by a local professional are much more accurate and valuable than a "zestimate" and would be used to find an accurate listing price for your particular home in your particular neighborhood.